An apartment in an old communist block has been brought to life.  Built in the eighties, it had to be refurbished completely. The non-structural walls were rebuilt and all the electric and sanitary installations were changed. The owners opted for a contemporary style with light and natural colors. Initially, the structure was 3 bedrooms, but to get more space, the wall between the living-room and one of the bedrooms was removed.  
Design interior apartament cu 4 camere in Oradea
Proiectul de amenajare a fost făcut pentru acest apartament într-un bloc mai vechi, construit în perioada comunismului. S-a optat pentru  refacerea lui completă. Pereții care nu erau de rezistență au fost reconstruiți, iar instalațiile electrice și sanitare au fost refăcute. 
Proprietarii au ales un stil contemporan, în culori calde și naturale. Structura inițială a apartamentului era cu 3 dormitoare si living dar, deoarece nu era nevoie de 3 dormitoare și pentru a crea un spațiu mai mare, s-a renunțat la peretele dintre living si unul din dormitoare. 
Pata de culoare din living este una din preferatele noastre - perete de lemn. Peretele a fost antifonat, înainte de placare, clientul fiind pasionat de calitatea sunetului :P
Colțul de citit a fost realizat în fosta logie, unde s-a instalat un divan IKEA.
Apartamentul este dotat cu 2 băi, iar una din ele, care era amplasată pe hol a fost transformată în baia proprie a dormitorului matrimonial.

Intrarea secretă

se poate vedea în imagini, mai jos. 
În camera copiilor, fiind de suprafață mică, s-a mers pe pat supra-etajat.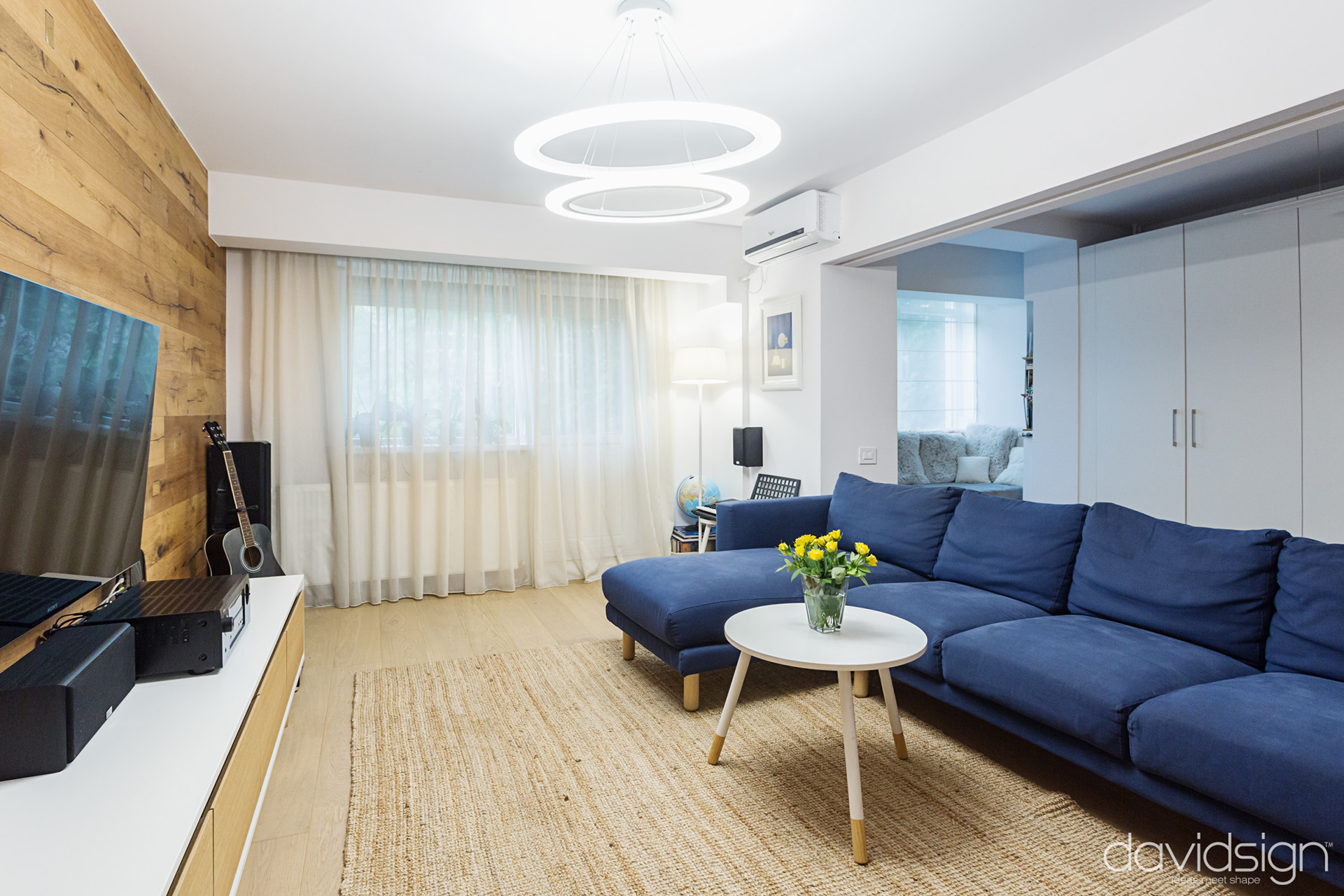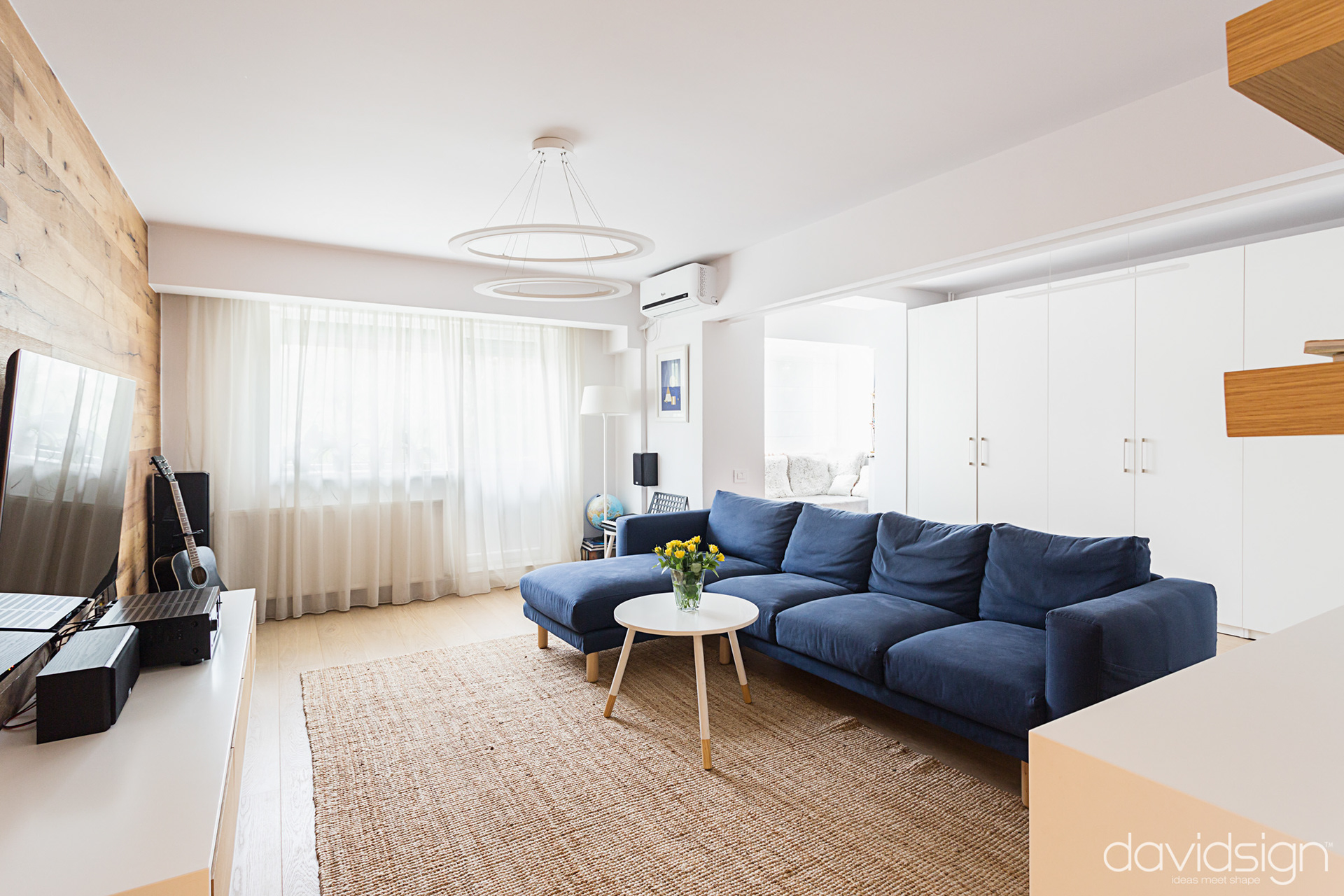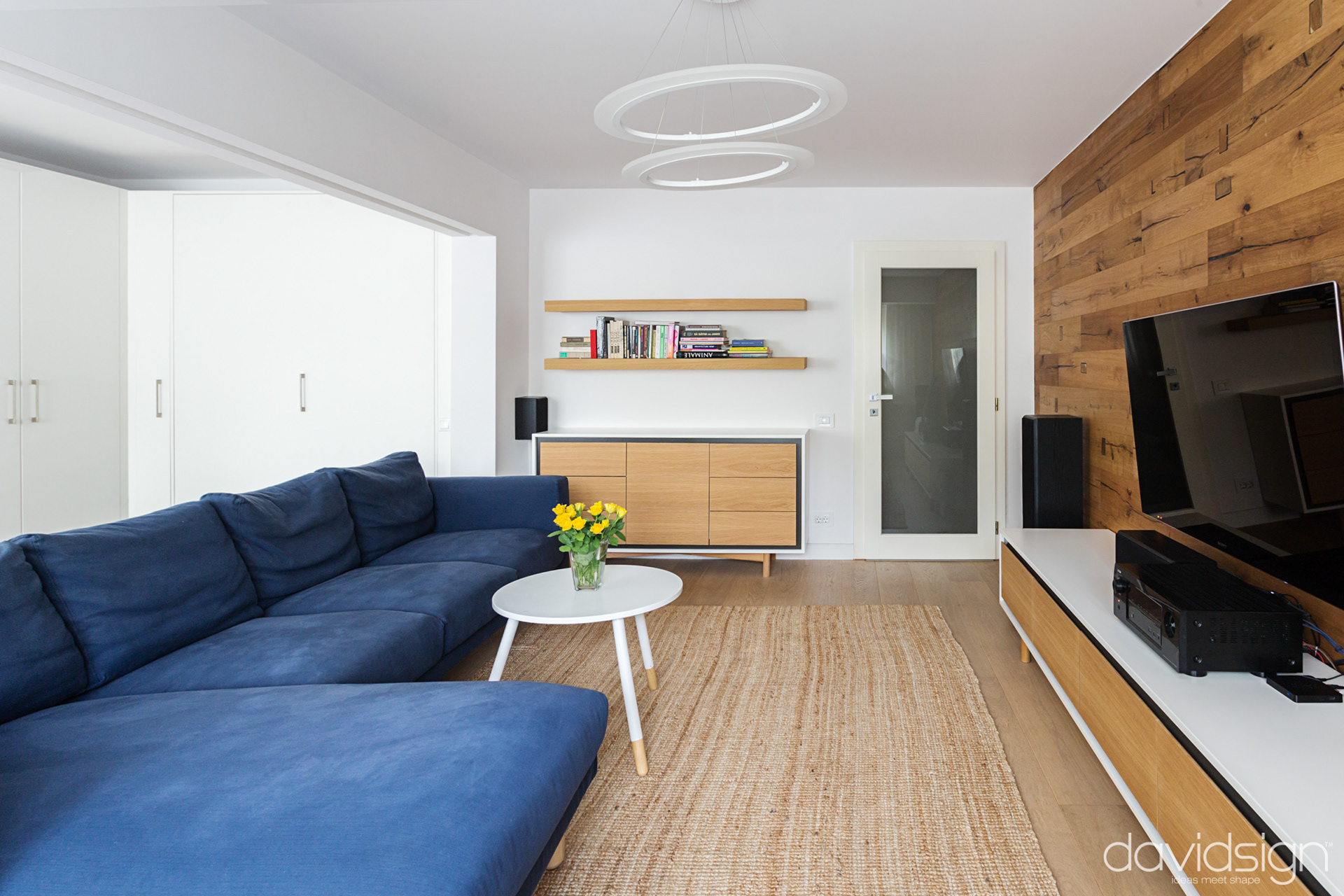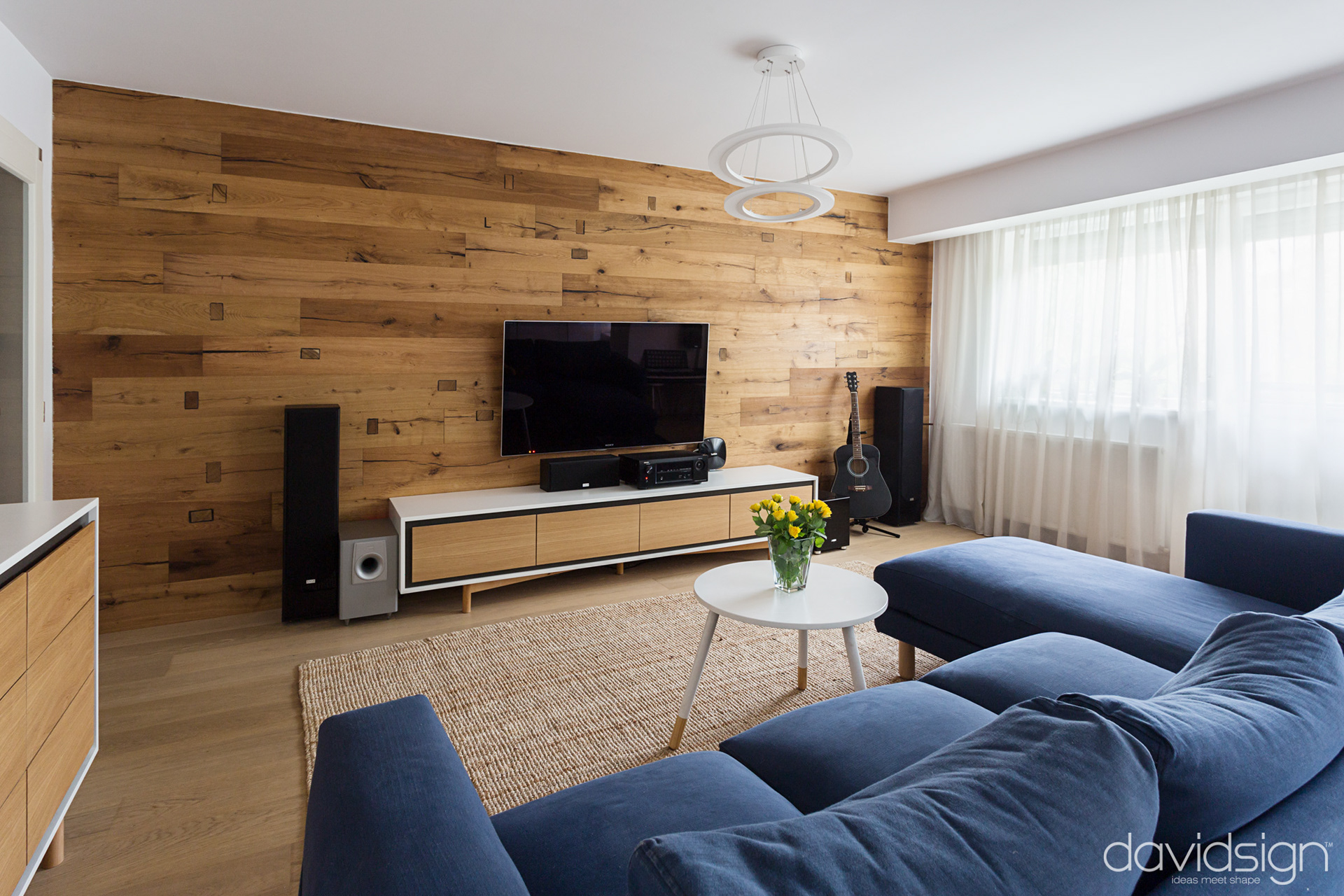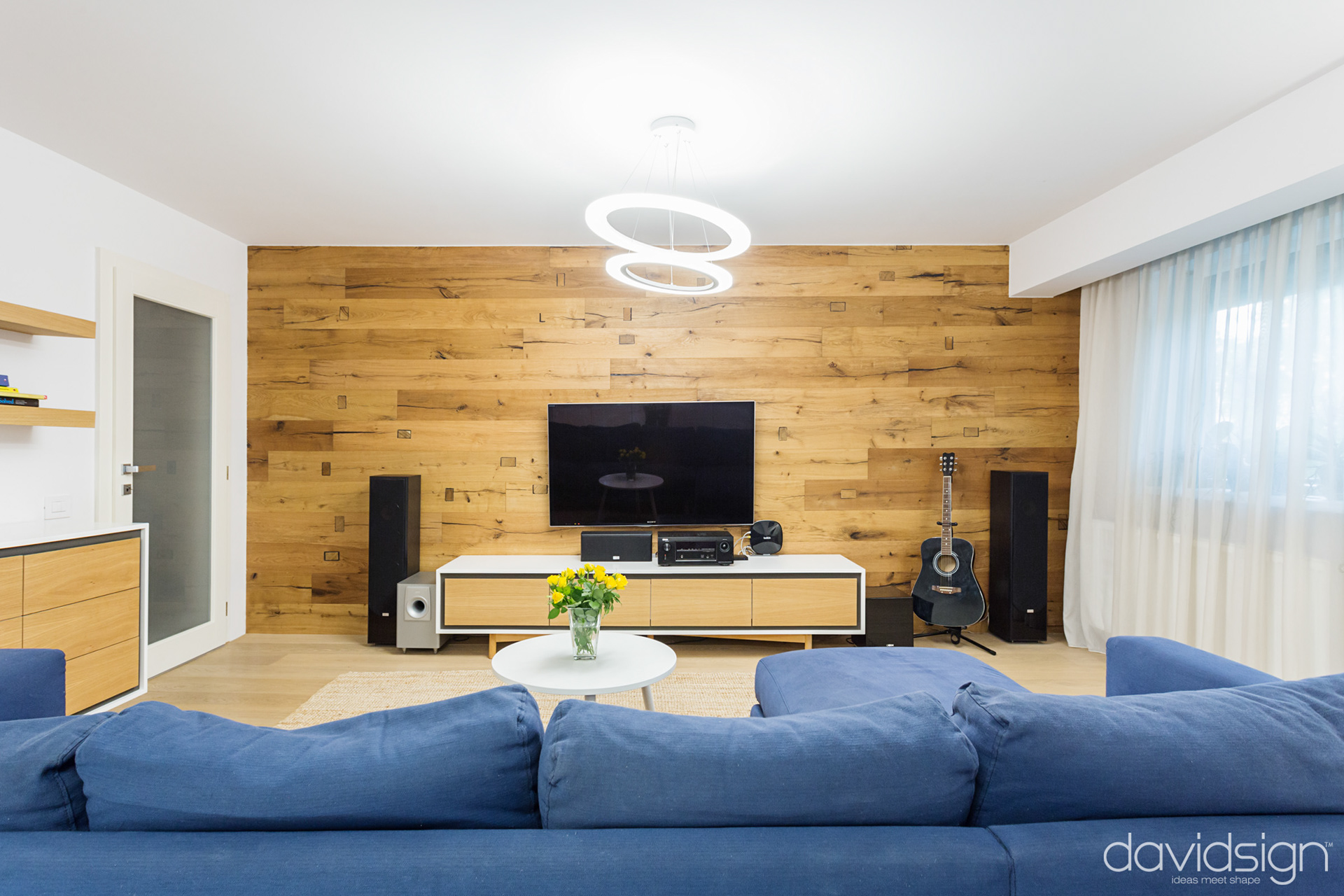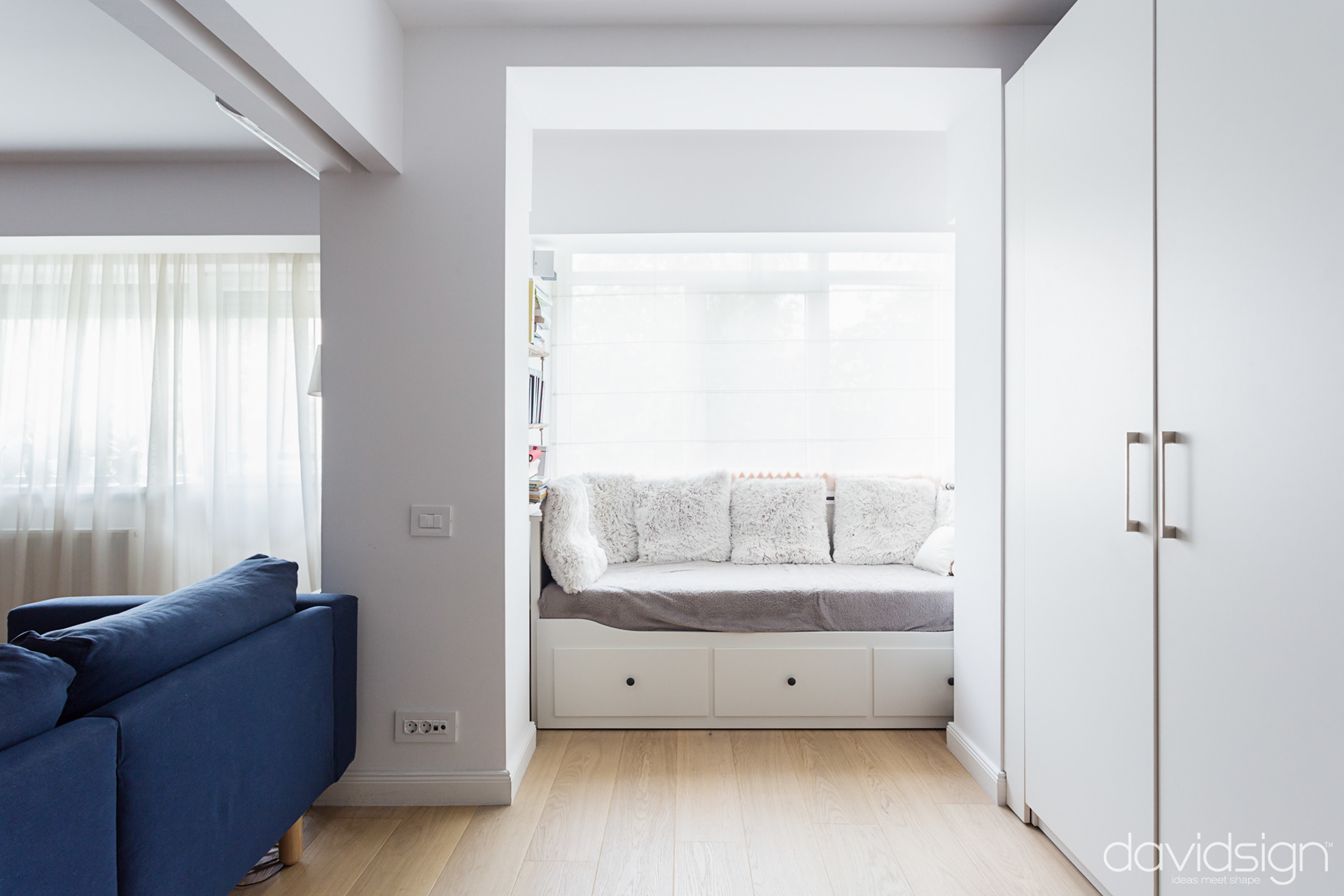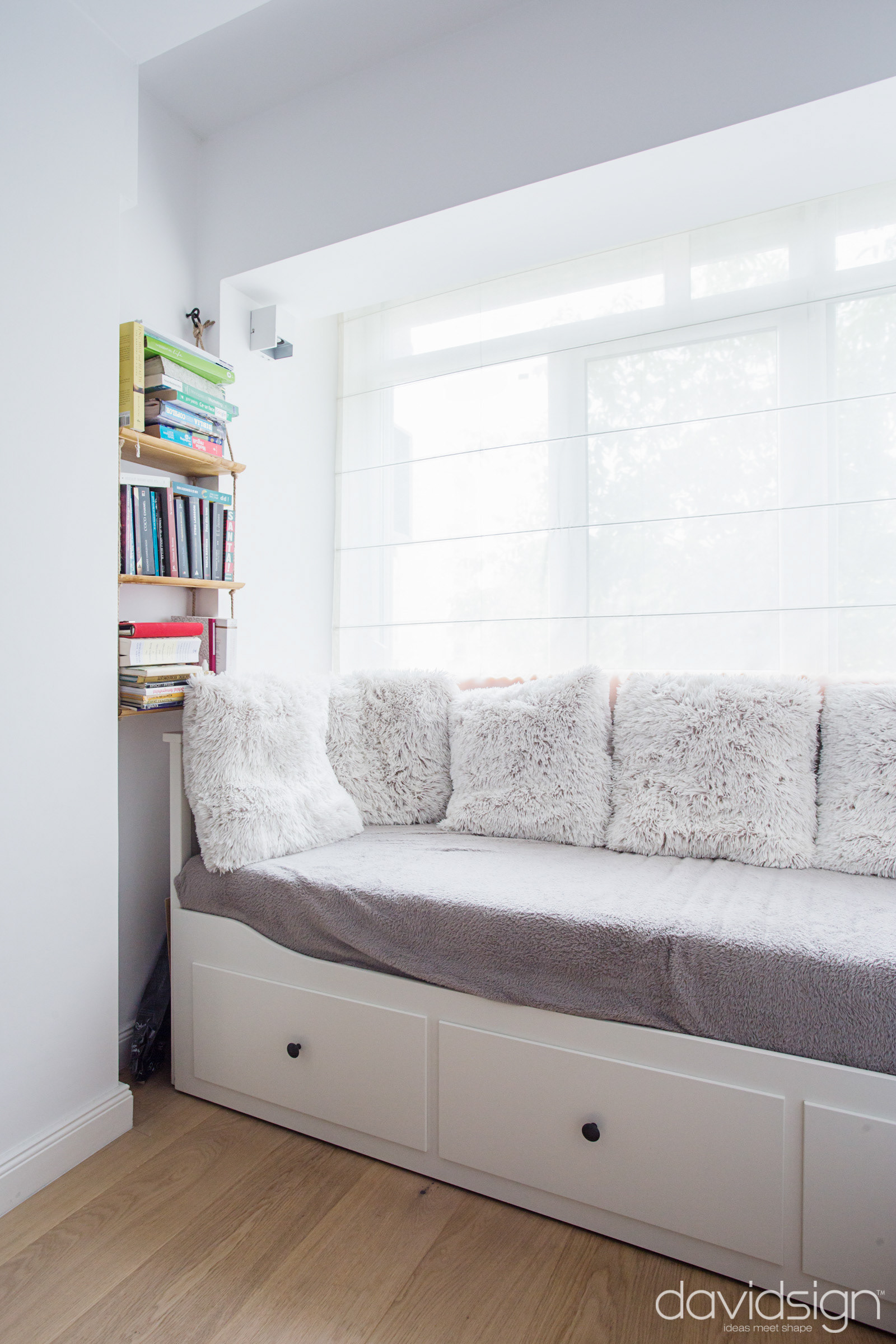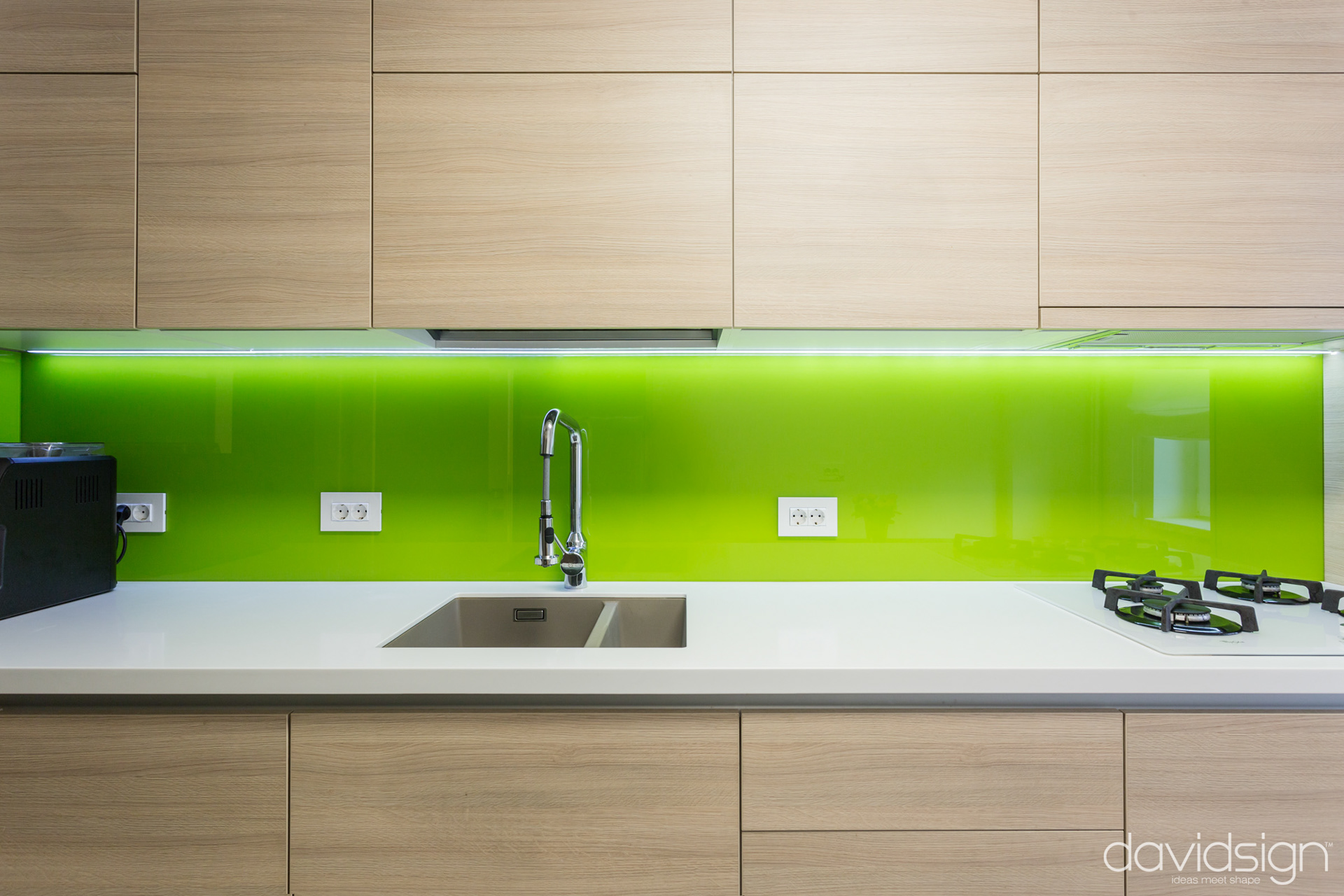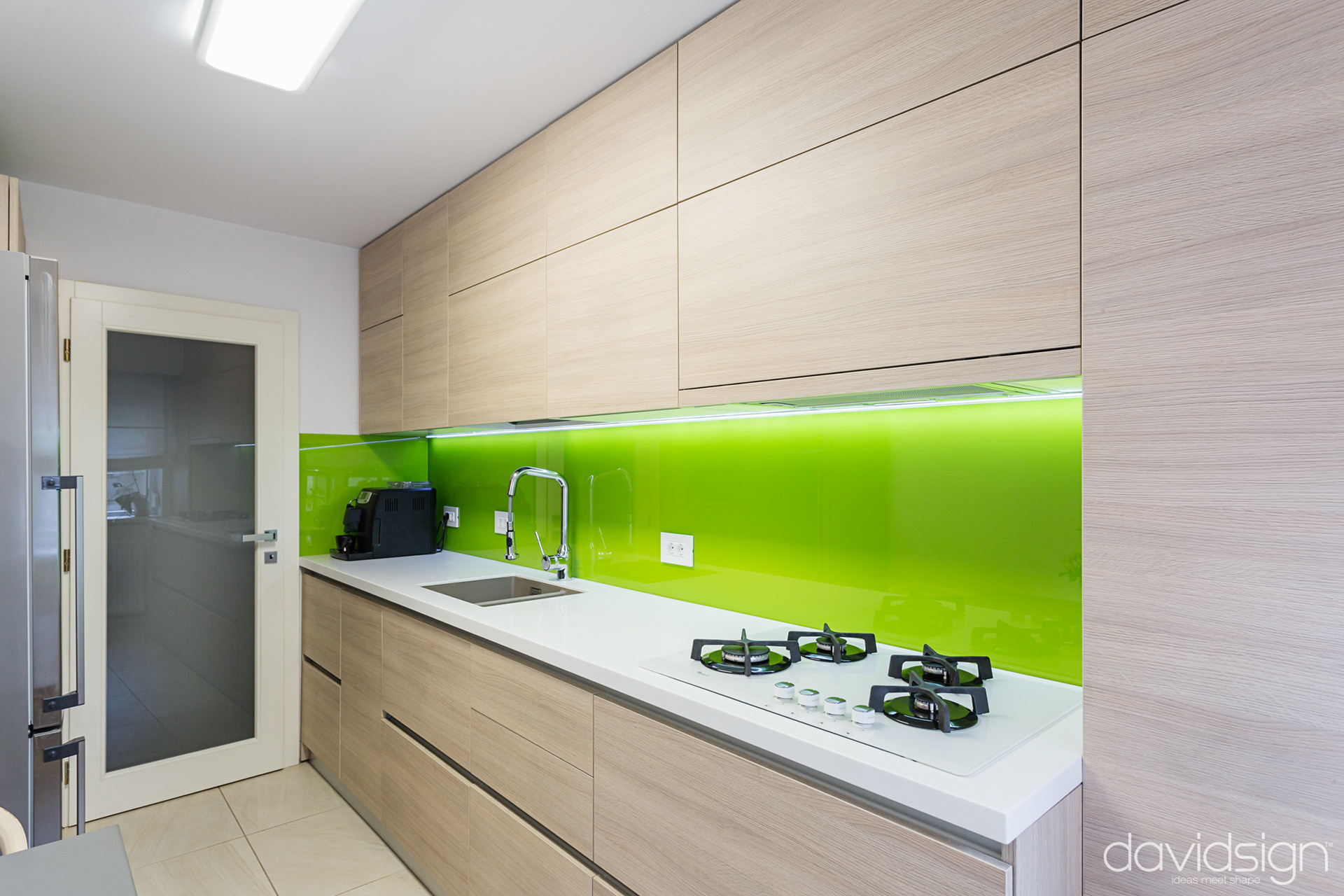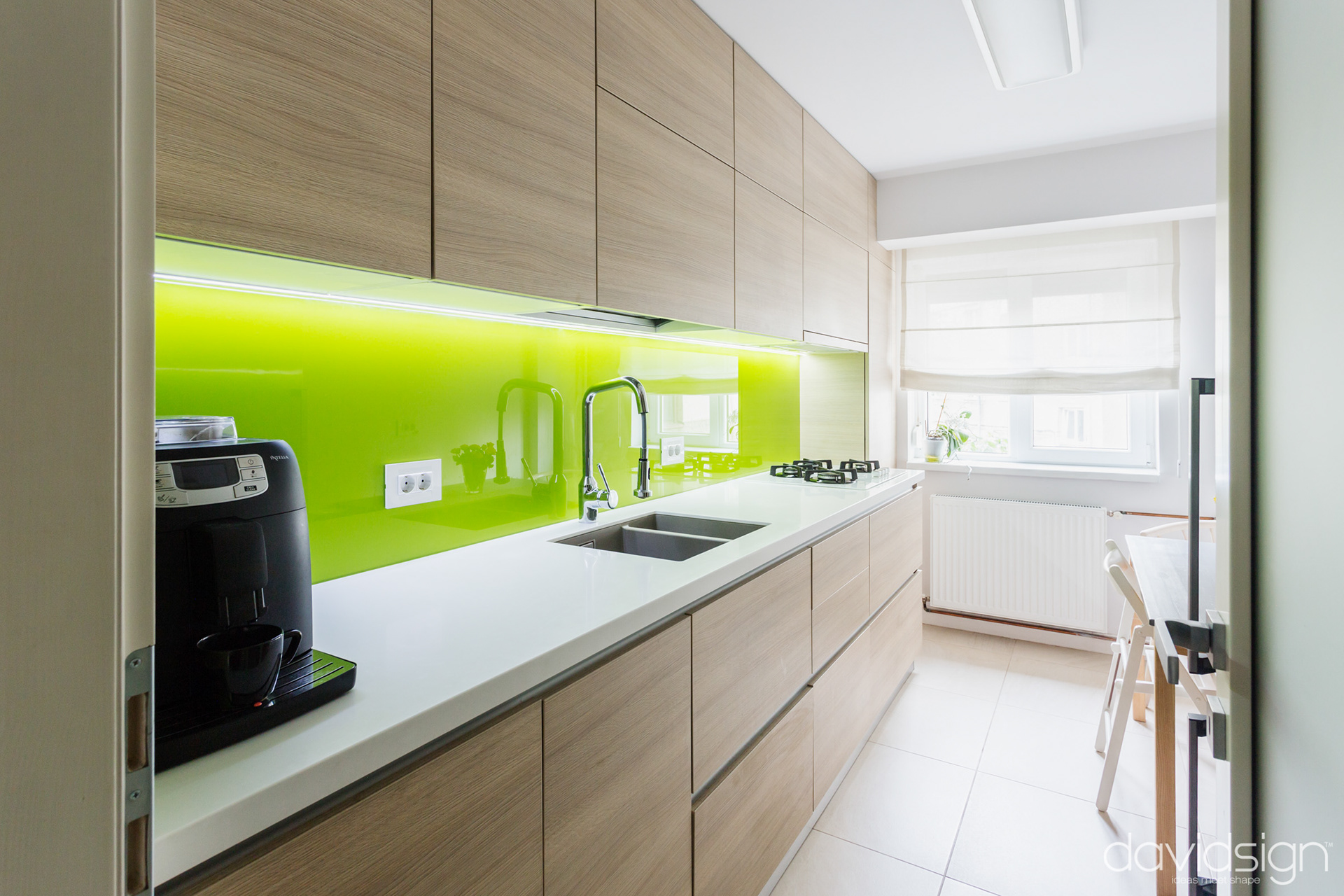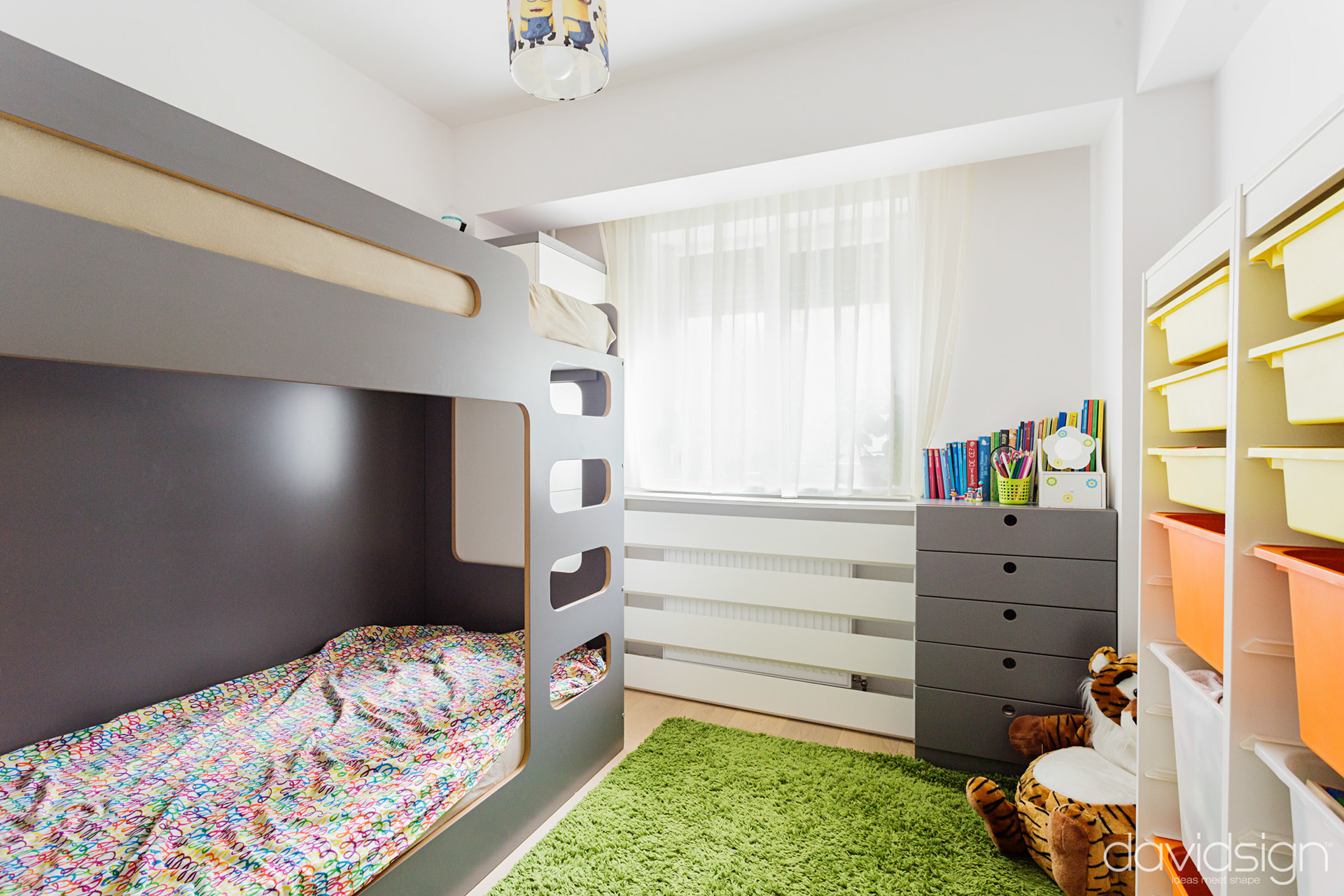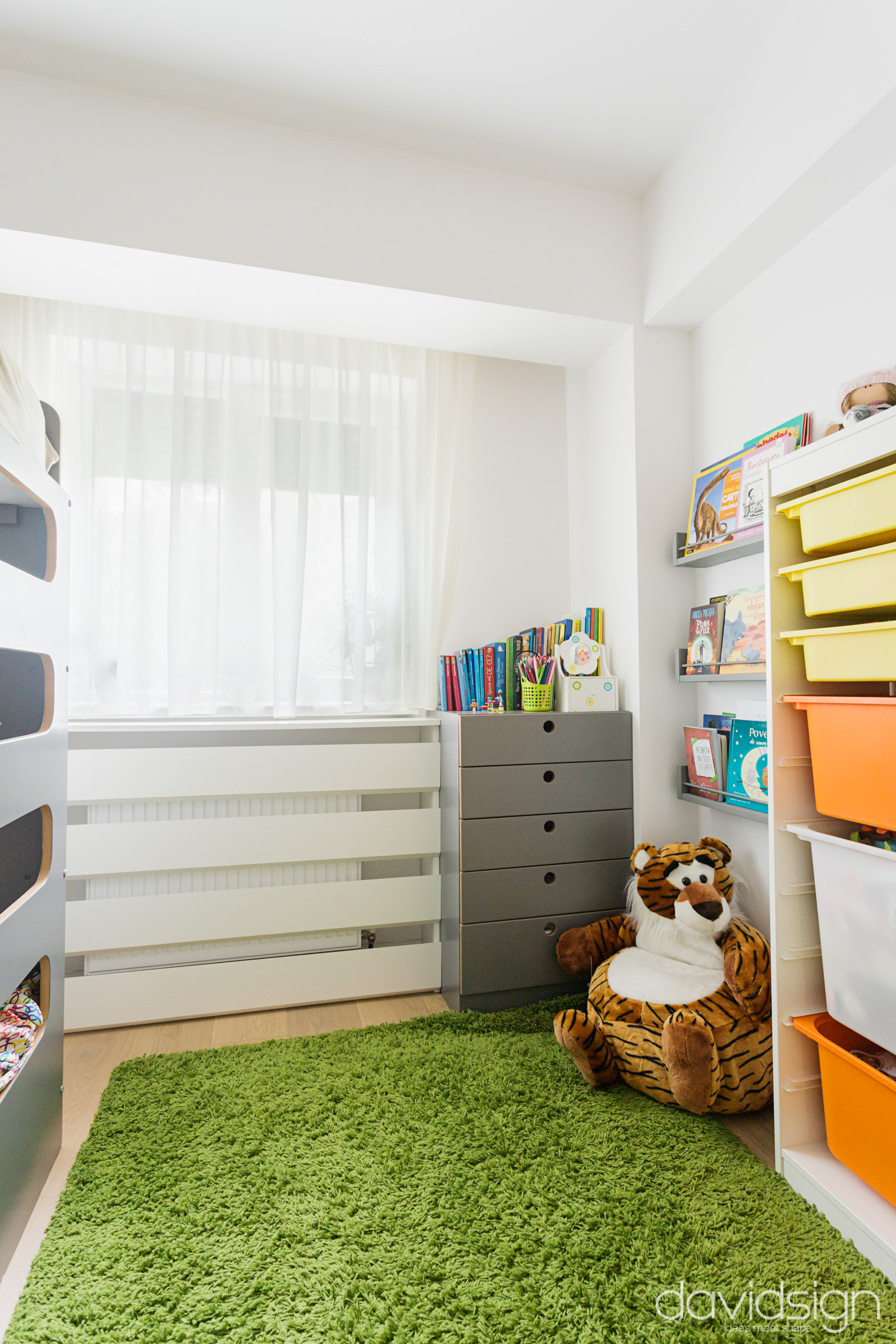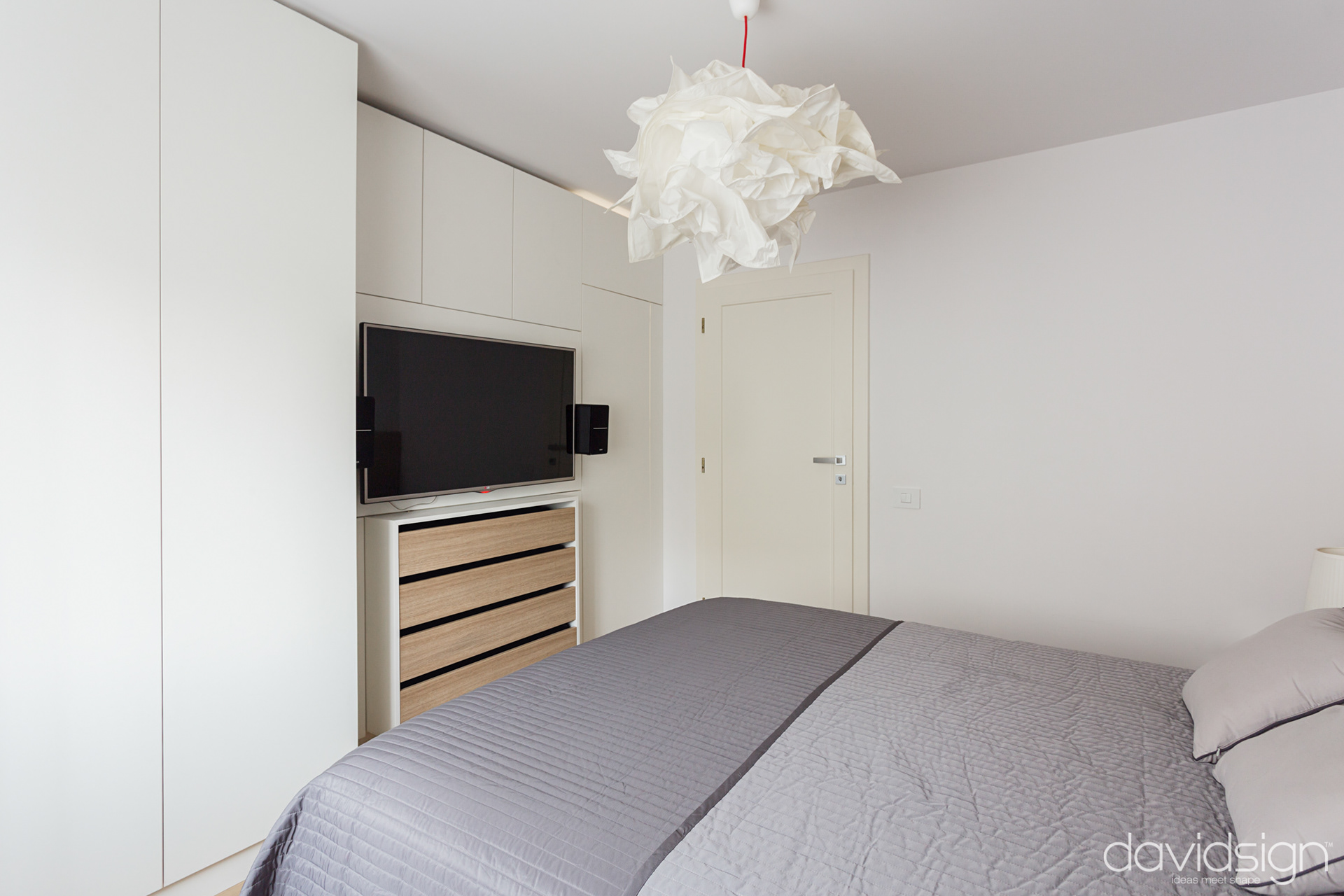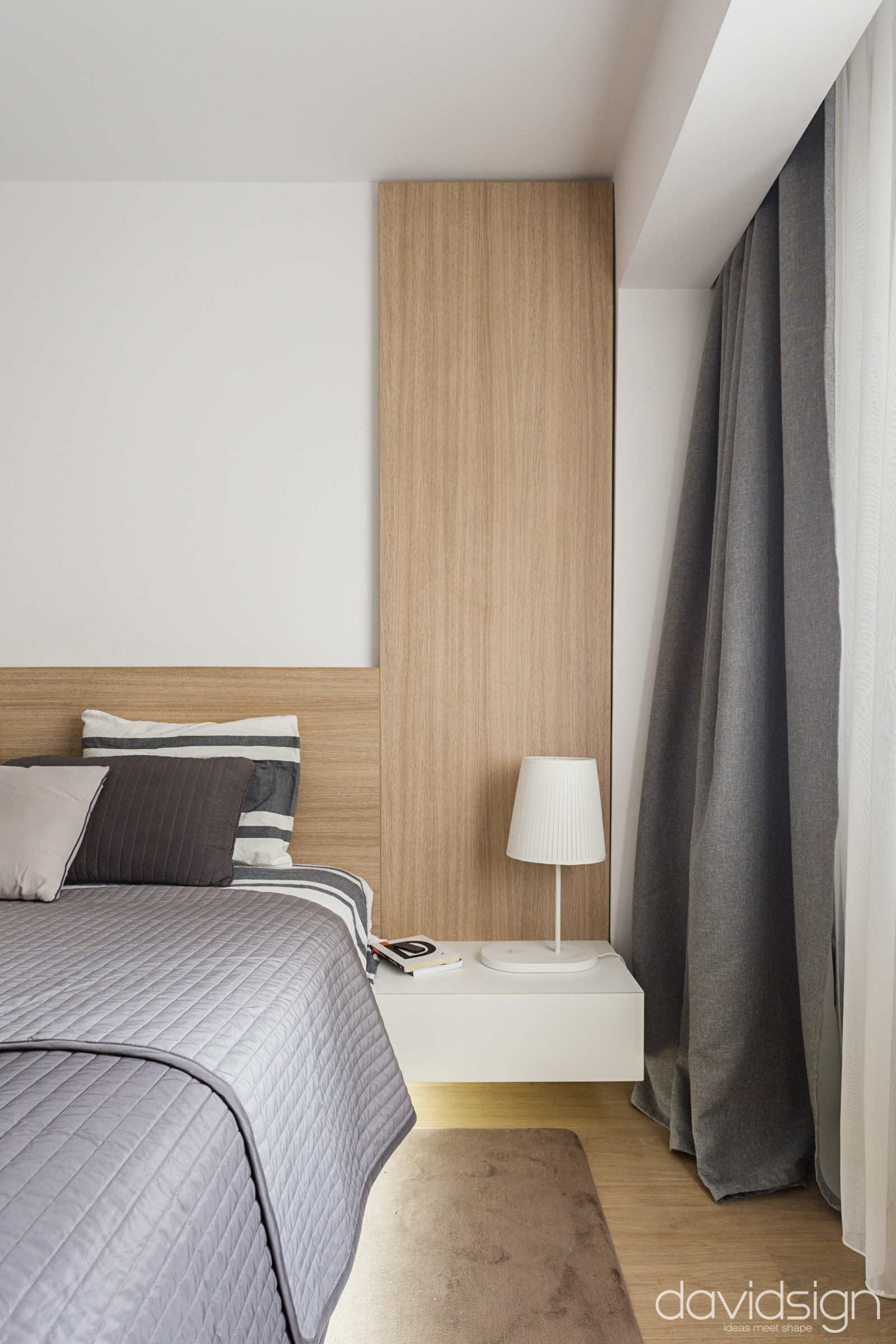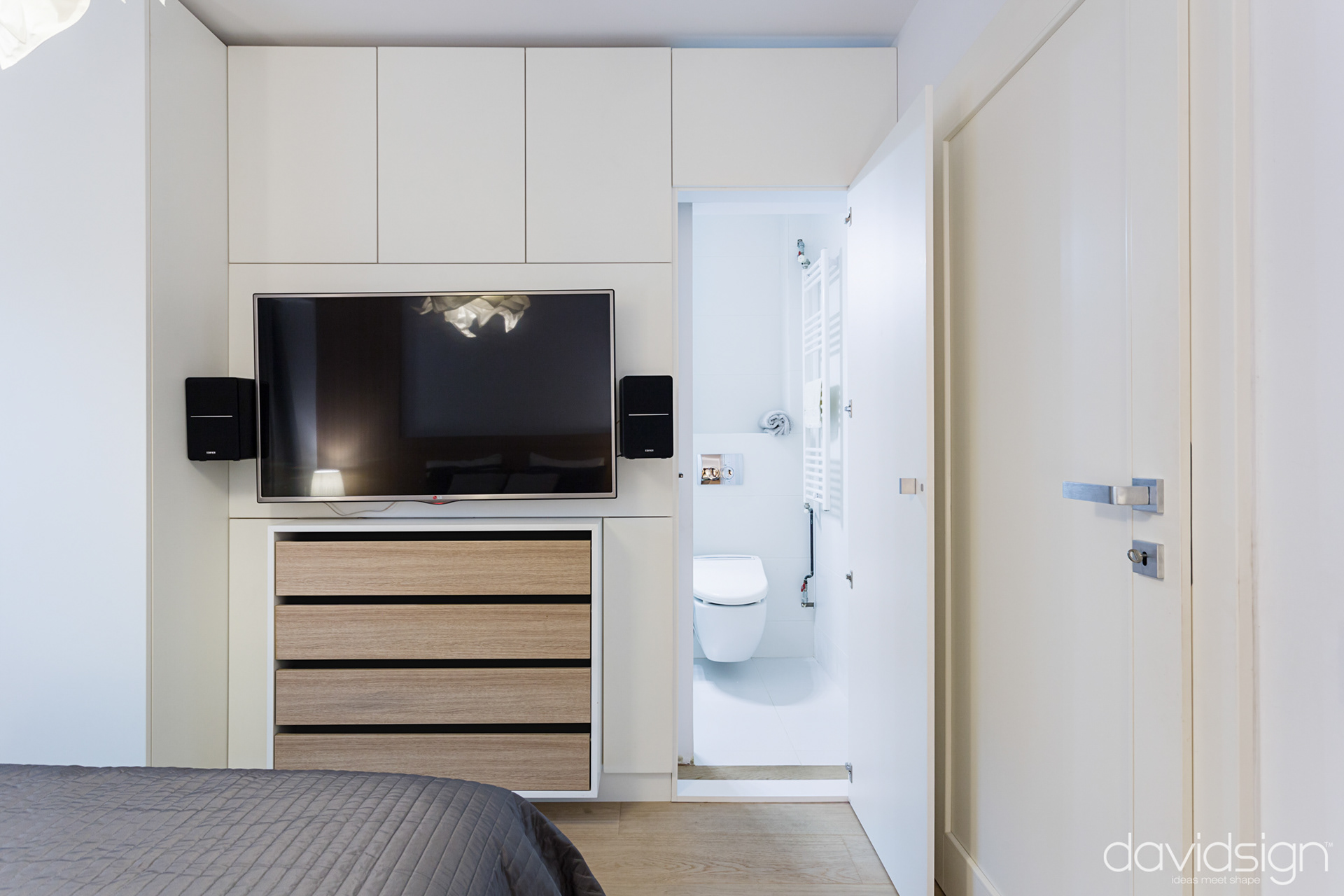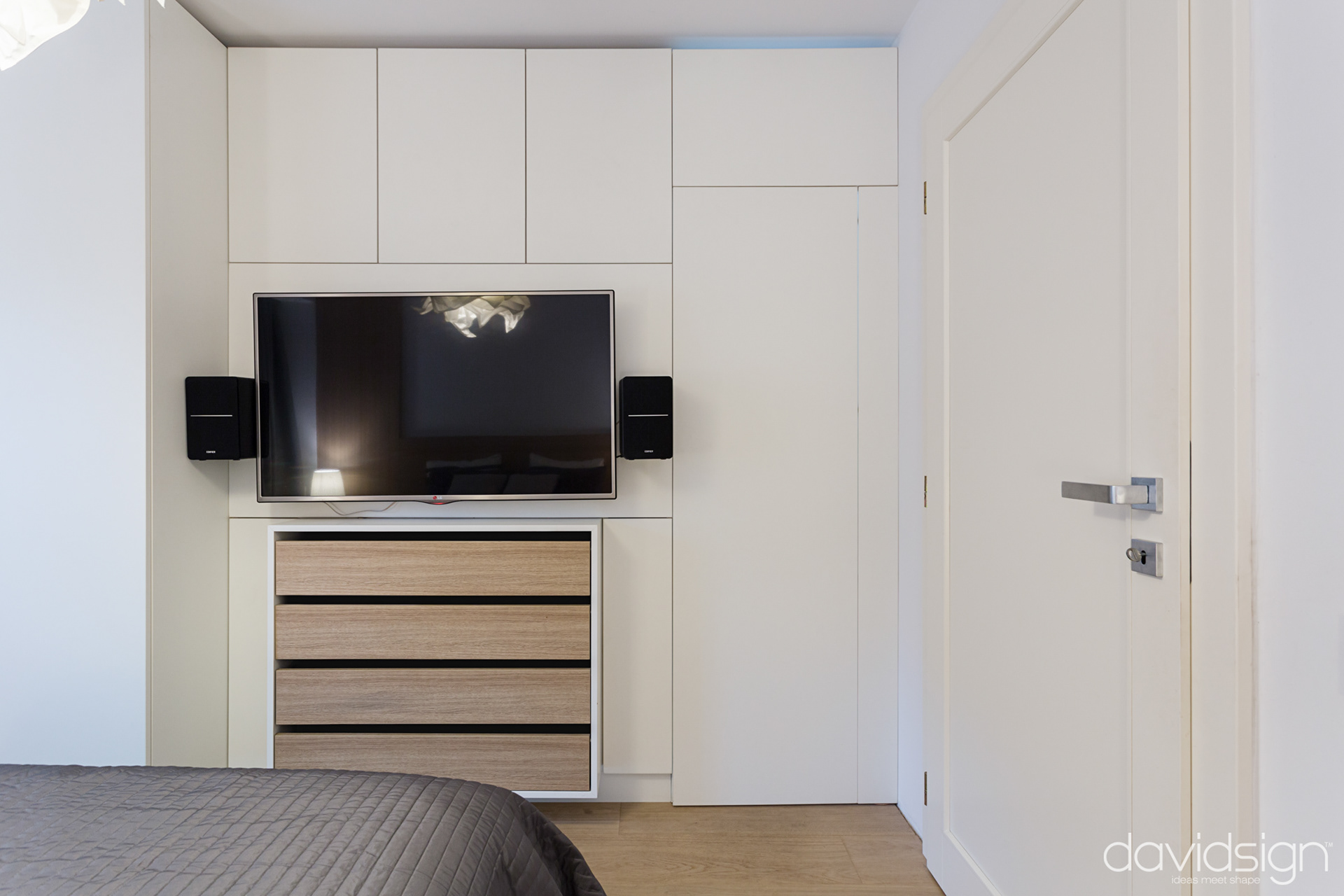 From the master bedroom there is a secret entrance into a small but functional bathroom.